Cheryl Boone Isaacs presidente dell'Academy ha recentemente sostenuto durante la serata degli Oscar 2016 il diritto alla diversità, di genere, colore della pelle, etnia e orientamento sessuale. "Molto è stato fatto, ma bisogna fare di più e più in fretta". Partendo da questo discorso quest'anno il tema centrale di ISCHIA GLOBAL vuole essere la diversità: forum, incontri, proiezioni e un CONTEST di cortometraggi e video sul tema della diversità: colore, età, sessualità, religione, disabilità fisica, sindrome autistica, sindrome di down e tutto quello che rappresenta diversità. Chiediamo ai filmaker di raccontarsi o di raccontare il nostro tempo, di condividere storie di persone, immagini e suggestioni su questo tema. Il contest è dedicato ai filmaker provenienti da tutto il mondo under 35 e realizzato da Ischia Global Fest in collaborazione con Sabrina Paravicini.

REGOLAMENTO:
1. La partecipazione al concorso comporta la piena accettazione del presente regolamento. L'Autore garantisce la conformità del materiale fornito dichiarando di essere l'unico Autore e l'esclusivo proprietario dell'opera. L'Autore dà anche piena rassicurazione che proiezione dell'opera non violerà, né in tutto, né in parte, diritti di terzi. L'organizzazione si riterrà sollevata da eventuali rivalse di terzi di cui risponderà esclusivamente e personalmente l'Autore.
2. Le opere devono essere inedite in lingua italiana o in lingua originale con sottotitoli in italiano e non devono superare i 10' compresi titoli di testa e di coda.

3. Gli autori non devono avere superato i 35 anni e dovranno dichiarare di essere creatori e proprietari esclusivi delle opere.

4. La partecipazione alla rassegna è gratuita.

5. I partecipanti dovranno inviare esclusivamente il link a Youtube o Vimeo dei propri i lavori esclusivamente all'indirizzo di posta elettronica scf@ischiaglobal.com entro e non oltre il 25 giugno 2016, allegando la scheda di partecipazione e copia di documento di identità. Non saranno accettate opere pervenute per posta ordinaria e/o altri mezzi.

6. Le opere selezionate verranno comunicate agli autori entro il 5 luglio 2016.

7. I lavori che giungeranno oltre il termine indicato oppure inoltrati in modo diverso da quanto indicato al punto 5 non saranno tenuti in considerazione.

8. L'inosservanza di una qualsiasi norma del presente bando costituisce motivo di esclusione dalla selezione.

9. L'organizzazione si riserva di fare tutti gli usi consentiti dalla legge dei racconti presentati in rassegna ivi compresa la proiezione e la pubblicizzazione delle opere pervenute previa autorizzazione scritta da parte dell'autore.

10. Il tema della rassegna è: DIVERSI DA CHI!

11. Le opere verranno selezionate dai membri dell'organizzazione.

12. Da questa selezione scaturiranno fino ad un massimo di 15 finalisti. I quindici video selezionati verranno giudicati da una giuria specializzata di registi e autori che assegnerà il primo premio.

13. Il primo premio consiste nella proiezione del corto/video nell'ambito della rassegna Ischia Globa Fest alla presenza dell'autore che verrà invitato dall'organizzazione.


14. Per quanto non previsto dal presente regolamento valgono le deliberazioni della commissione di selezione e le normative vigenti in materia.

15 Il trattamento dei dati personali dei partecipanti al Contest è finalizzato unicamente alla gestione della rassegna.

SCARICA LA SCHEDA DI ISCRIZIONE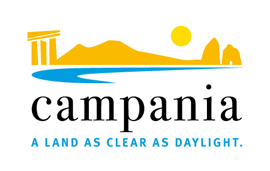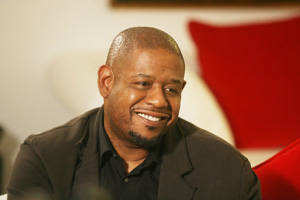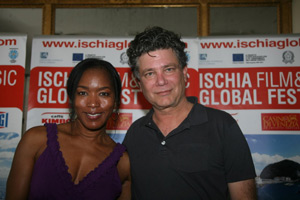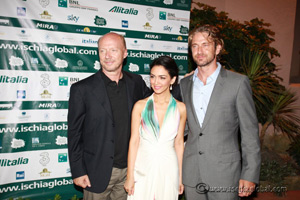 Cheryl Boone Isaacs, President of the Academy of Motion Picture Arts & Sciences, recently affirmed support to the right to diversity of gender, skin color, ethnicity and sexual orientation. During the 2016 Oscars ceremony she said: "Much has been done, but we need to do more and do so quickly". Taking inspiration from her remarks, the central theme for the 2016 Ischia Global Film Fest is going to be diversity: forums, meetings, screenings and a video and short film CONTEST on this all-encompassing theme that could include: color, age, sexuality, religion, physical disability, autism, down syndrome, and anything that represents diversity. We ask filmmakers to describe present times, share stories of people, images and suggestions on this subject. The contest is open to filmmakers from all over the world who are under under 35 years of age. It is being run by the Ischia Global Fest in cooperation with Sabrina Paravicini.
GUIDELINES:
1. Participation in the contest entails full acceptance of the regulations as stated below. The Author guarantees the comformity of the material supplied stating that he/she is the sole author and exclusive owner of the work. The author also assures that screening of the work does not violate the rights of others in part, or entirely.

2. Works must be original and in Italian or with Italian subtitles and must have a running time of more than 10 minutes, including credits.

3. Authors must not be older than 35 years of age and will have to declare that they are the creators and exclusive owners of the pieces submitted.

4. Participation in the contest is free of charge.

5. Participants must send a Youtube or Vimeo video link of their material exclusively to the following email address scf@ischiaglobal.com by June 25th 2016, attaching a completed submission form and a copy of their personal identification document. Submissions made by regular mail or by any other means, will not be accepted.

6. Authors of the works that have been selected for the finals, will be notified by July 5th, 2016.

7. Pieces that arrive later than the date communicated or submitted by means other than those indicated in point #5 will not be accepted for consideration.

8. Non-compliance of any of the rules outlined in these guidelines will constitute reason to be excluded from the contest.

9. The organization reserves the right to make any use allowed by law of the stories entered into the competition, including the screening and publication of said works, following authorization by the author.

10. The theme of the competition is DIFFERENT FROM WHO!

11. Submitted works will be initially reviewed by the members of the organization.

12. A maximum of 15 finalists will be chosen. Their work will be judged by a jury of professional filmmakers – writers, producers and directors – who will decide the winner.

13. The prize consists of a screening of the short film/video during the Ischia Global Fest. The author will be invited by the organization to attend.

14. If matters not specifically covered by the contest rules should arise, the organization's decisions will prevail.

15. Treatment of personal information of the participants in the contest is considered to be confidential and will only be used by the organizers in connection with the 2016 contest.

DOWNLOAD THE FORM
SELEZIONE DIVERSI DA CHI!?

1 Ogni giorno. Di Antonio Buonansegna. (tema omossessualità) *sincero 8'01''

2 "The flight to the Heart" di Massimiliano Frateschi e Lorenzo Messia (tema diversità psichica) *bello 10'

3 "Prove di incontro" di Niccolò Barletta (tema diversità fisica) *delicato 4'24''

4 "Frontieres" Hermes Mangialardo (diversità di razza) animazione **molto bello 2'01''

5 "Controcorrente" di Riccardo di Gerlando (diversità psichica) *delicato 3'08''

6 "Vania" di Francesco Tessara (diversità fisica) * documentario bello 5'25

7 "how to be an american muslim" (diversità di religione) ** molto bello 4'24'' di Pat Mc Garry

8 "A modern lynching (diversità di razza) *** bellissimo 5'40'' di Ioannes Palomaria

9 "Malatedda" di Diego Monfredini (diversità psichica) 4'32

10 "Hula Hop" di Simone Moleri (diversità psichica) 1'53''